Learn about our teachers
We take pride in having some of the best drum lessons and teachers in the Toronto area. We have custom built lesson rooms, pro gear, and years of expertise.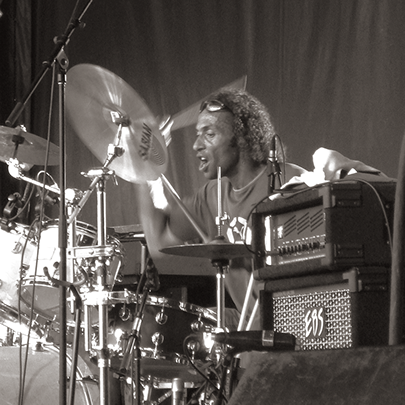 Altaf 'Bwana' Moto
Altaf was born and raised in Nairobi, Kenya, and began his music career in the vibrant mid-seventies music scene in Nairobi. He has lived and worked in Germany, U.S.A. and Canada since leaving Nairobi in the eighties. He is fluent in playing drum set and percussion and tours internationally performing at major concert venues, clubs and festivals as well as recording with various artists ranging from Jazz/Funk, R & B Soul, Worldbeat Fusion to Pop & Rock music. Altaf is a drummer & percussionist of the 21st century; open to music from around the world. His knowledge of rhythms and music of the African Diaspora and World music afford him a unique style. His teaching concept focuses on both the roots of a rhythm and its practical application to popular music. He has also developed a hand drum method and repertoire of Rhythms of the African Diaspora for "One-Drum". This method connects all students from the beginner to the professional with their passion for hand drumming. In December 2005 he released an educational Cd/Book
"African Grooves for Drumset" featuring some of his favourite African rhythms adapted for the drum set. 
African Beats
This program, designed by Altaf, will help you master the fundamental rhythms of the African continent. The program includes folk and popular music examples from North, East, West, South Africa and the Islands. It is designed for the intermediate to advanced drummer and percussionist. Lessons are available one on one in person or online.
"Knowing the fundamentals is the key to be creative and fluid in every art form."
Altaf teaches drum set, congas, djembe, darbouka, talking drum, timbales, shekere, cajon, tambourines and other percussion instruments for all ages. He also conducts drum circles in the spirit of sharing music and rhythms of Africa and the diaspora.
Visit Altaf's Website - http://www.vellanionline.com/altaf.html
Book Lessons with Altaf
Max Trefler
Max began drumming at an early age after his parents bought a drum set from a customer at their record shop. After teaching himself to set up the drums, Max began a serious and creative study of the drum set, learning from Don Pham, Paul Delong and attending Humber College for drum performance. Max records and plays with many artists including jackie, POESY, CARYS, Tom Boy, The Pick Brothers Band, Midday Swim, Stan Simon, and many others.
Book Lessons with Max
Rich Greenspoon
Born and raised in Toronto, Rich has been a mainstay in the Toronto music scene for many years. Rich has been with Soul Drums since the beginning, and brings over 25 years of teaching experience to the table. As a professional, Rich is one a the few teachers recognized by the late master educator and venerable Jim Blackley, to teach his world renowned system. Rich has performed and recorded with numerous artists in many different genres, including: Rare Air, Oliver Schroer, Njacko Backo, Suzie Vinnick, Katherine Wheatly, Soozi Schlanger, Jack Dekyser, The Betty's and the Bob's, David Woodhead, David Celia, Waleed Abdulhamid, Anne Lindsay, Carlos del-Junco, Jaron Freeman Fox, Teresa Doyle, Wayna, and many more. As a session drummer, Rich has more than 75 credits to his name, as well as more than 30 credits as a producer/engineer.
Book Lessons with Rich
Book Your Drum Lessons Today!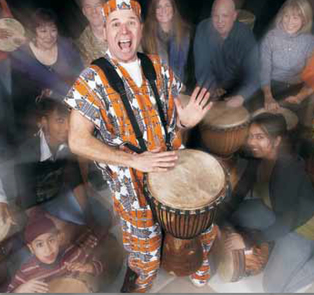 Doug Sole
President and co-owner of Soul Drums Ltd, a Remo Drum Co. artist, and an internationally recognized drum circle facilitator; Doug is also a teacher, author, educator, and inspirational keynote speaker. He inspires schools, communities, corporations and CEO's to reach their potential by integrating values-centered leadership with human rhythmic energy™ using world music and percussion. His innovative publications and training programs have led him to be recognized as a major influence in the North American drum circle community. He has presented sessions for Fortune 500 Companies taking him from Coast to Coast in Canada, to New Orleans, New York, and Internationally from Scotland to Hawaii. In his first publication (1994-Mel Bay Productions) he developed a notation system that has become the standard form in which world drumming is notated on the world wide web. Doug has designed courses for and trains teachers to fulfill the new challenges in today's educational curriculum. He is currently a vetted professional education partner for the T.D.S.B. and has presented his sessions in multiple formats including classroom programs, concerts, pd day training programs, as well as the growing field of health and wellness. He enjoys great success with his comprehensive and unique books entitled "The Soul of Hand Drumming", and "Human Rhythmic Energy." He has worked with drumming masters including the late Babatunde Olatunji, Giovanni Hidalgo, Vinx, M'Bemba Bangoura (National Ballet of Guinea), Christine Stevens, Arthur Hull and others. His sessions have included attendees such as; senator, and the hon. Romeo Dallaire; our past auditor general of Canada, the hon. Sheila Fraser; Ontario's former premier and past minister of education, Kathleen Wynne, who also recognizes and thanks Doug as making a profound difference in the lives of our youth. He plays drums set and percussion.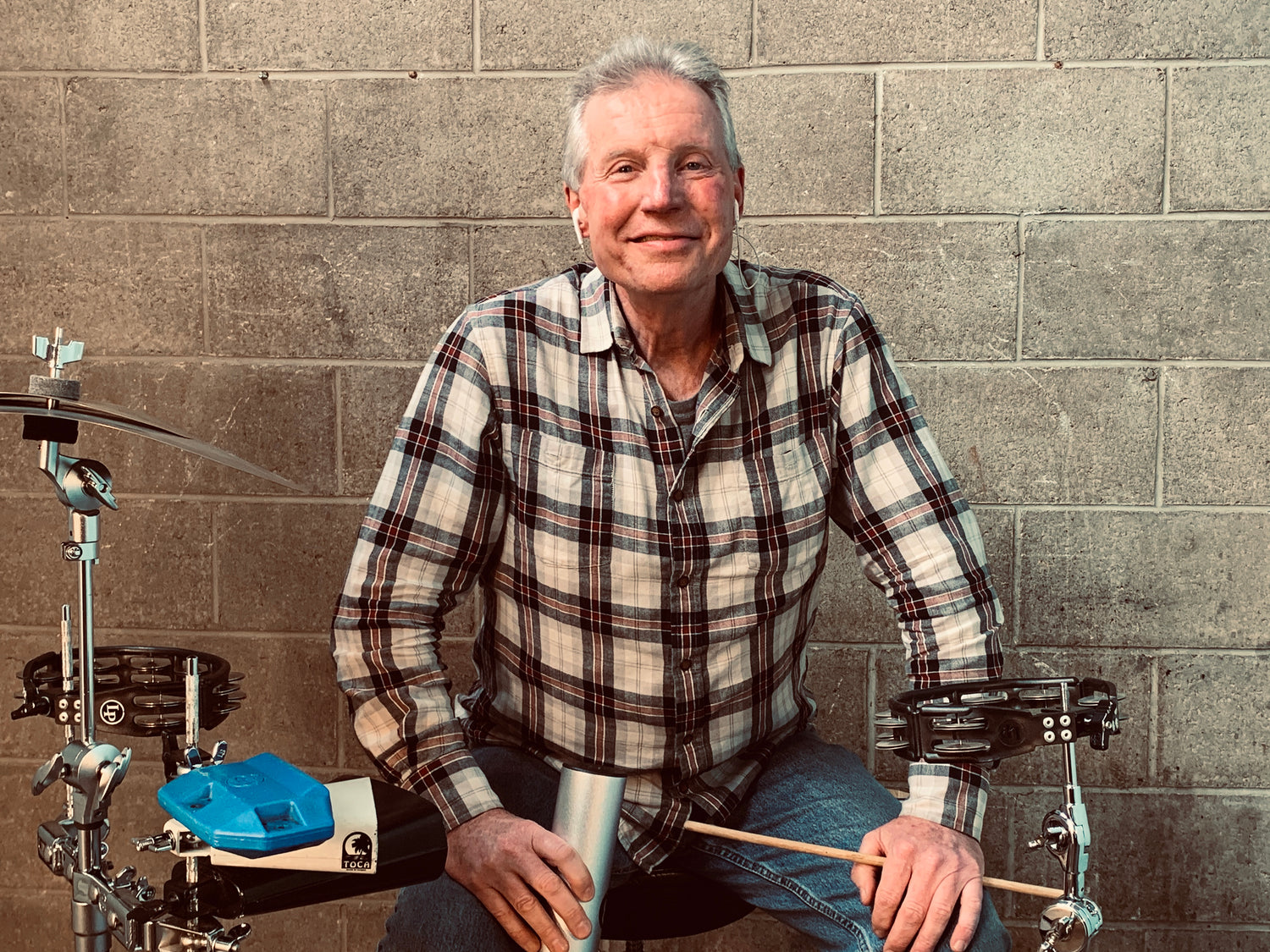 Paul Bailie
Paul's passion for drums and drumming started when he was 10 years old. Throughout his teen years blues/country/rock became his focus. His post-secondary education consisted of touring with a top-forty/R&B band in the late 70's. Paul began his drum shop retail career in the early '80's which lead to his pursuit of vintage drums and world percussion instruments. Throughout his career, he has traveled extensively from Mount Kilimanjaro to the deserts of Arizona, to the
villages of eastern Cuba. In 1995, as a co-owner, Soul Drums was established.
In 1998, Paul became a Juno-award winning percussionist, performing
and recording in the Trad/Roots scene. Throughout the 2000's, Paul has maintained an active performance schedule, working with numerous ensembles as a drummer and percussionist. As well, Paul has gained retail experience in the drum industry servicing the drum community for over 40 years! His study of finances, business management, customer service and store operation provide the foundation for the "Soul Drums Experience."